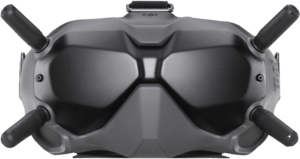 Testimonials
Here's what our happy students had to say about our services:
FPV has been so wonderful to work with in getting the training organised, and then the training itself was absolutely top notch. Our instructor was fantastic, friendly, supportive and knowledgeable. I cannot recommend FPV enough!
The materials were produced and delivered with high efficiency.  The flying component was challenging yet rewarding. Johns ability to be able to relate all material into real world situations and provide examples was engaging and memorable. I enjoyed every minute!
The online course was well put together and I learned a lot from the trainer, Jason, who was excellent.  Overall, I found that the course and the practical day out were of a high standard and John certainly knew his business and the industry.
I loved learning new skills and understanding the capabilities of drones. The prac training was outstanding. Very professionally delivered.
John's commitment to his students and the industry ensures you know what you are doing, and why you are doing it before he signed off.  My morning started with plenty of phantom flights, just so John knew I could still fly before the Matrice even came out.

The actually training was at my learning pace, clear instructions were provided and tips on how to improve my control of the unit were offered throughout the session.    I believe that, thanks to this training, I have an excellent knowledge on how to fly the larger drones and the responsibility that goes with it.
Coming from an Aviation and Training background, I found John and Jasons current industry knowledge a thank you change from others within the industry. They were able to outline course content with small to large jobs they had actually completed them self.

For anyone that wants to learn how to actually operate as a Remote Pilot – these are the guys to teach you. No bluffing or smoking mirrors. A high standard (not a sausage factory) but they help you get there and continue the constant learning journey once you have your licence by providing retail and technical support a phone call away.
Instructors were friendly and very professional making the course an enjoyable experience.
Please keep up the GREAT WORK!!! I am extremely happy and satisfied with the professionalism of FPV.
From my ReOC to the sub 25kg licence update, everything was always handled beautifully and professionally.
I've been around the aviation industry for more than half of my (long) life and that includes flying professionally
on few different countries. I can put the hand on my heart and say FPV is second to bloody none!

Awesome work John, I wish you all the best mate!
FPV Australia – Thank you for ensuring I was provided with the expert knowledge, guidance and mentoring that enabled me to not only gain the qualifications I wanted but provided me with ongoing support to ensure that I can make the most of it going forward.
Just thought I would let you know, I have spent the weekend looking in-depth at the educational resources you provided me and in short, they are superb! I have viewed many teaching programs and resources over 35 years of teaching, and what you have developed would easily rank amongst the best of them. Well done!
Quality Drone Training
With over 15 years in the business and thousands of customers both nationwide & internationally, you can't go wrong with Australia's longest running drone licence training provider.
Don't settle for run of the mill drone training. You will get what you pay for. Receive the best drone licence training from the best drone trainers hands down! We have over 15 years in all things drone/UAVs, including RePL and ReOC certification. FPV Australia is one of the country's longest running and most respected UAV flight schools – Since 2006!
Want to fly a drone commercially but don't know what to do next? Check out our comprehensive list of drone training courses to help you get in the air and get the most out of your RPAS vehicle.
Start your drone journey today!
Contact us now to get started